September is a beautiful month on the coast of Georgia, and there are a lot of festivals coming up. September is the month for seafood with the Shrimp and Grits Festival in Jekyll Island, and the Rock Shrimp Festival in St Marys.
Here are a few ideas of things to do in the month of September in coastal Georgia: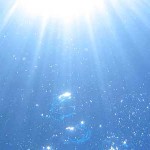 Gray's Reef Ocean Film Festival – Sept 17 – 19, 2010
Savannah is probably most known for its big film festival in October, but the Ocean Film Festival is gaining in popularity. This year the film festival screens many interesting and important films made about the oil spill.
Click here to read more about the Ocean Film Festival
Shrimp and Grits Sept 17-19, 2010
Head to the historic district on Jekyll Island for one of the best seafood festivals on the coast.  Lots of delicious food, chefs from all around are showing off their talents in the cooking competition, live entertainment and lots of fun for the whole family. Go to our page for Shrimp & Grits Festival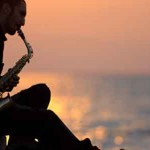 Jazz in the Park – St Simons Island, Sept 19, 2010
This is the last chance for the season to enjoy Jazz in the Park right outside St. Simons Island Lighthouse.  This event is scheduled at high tide, so the breeze from the ocean can cool you off.
Read more about the event here.
Savannah Jazz Festival Sept 19 – 26, 2010
This is one of the most popular festivals in Savannah, and no wonder. The city is just the perfect location for a jazz festival.  Lots of performances to choose from, check out our special events page for Savannah Jazz Festival
The Rock Shrimp Festival – Sept 25, 2010
The rock shrimp is a delicious shrimp with a hard shell. Every year the city of St. Marys in South Georgia holds a special festival to celebrate the shrimp.  Read more on our special page for Rock Shrimp Festival
Sign up for our newsletter now. Just fill out the form below.

#af-form-507018324 .af-body .af-textWrap{width:70%;display:block;float:right;}
#af-form-507018324 .af-body a{color:#000000;text-decoration:underline;font-style:normal;font-weight:normal;}
#af-form-507018324 .af-body input.text, #af-form-507018324 .af-body textarea{background-color:#FFFFFF;border-color:#CCCCCC;border-width:2px;border-style:inset;color:#000000;text-decoration:none;font-style:normal;font-weight:normal;font-size:inherit;font-family:inherit;}
#af-form-507018324 .af-body input.text:focus, #af-form-507018324 .af-body textarea:focus{background-color:inherit;border-color:#CCCCCC;border-width:2px;border-style:inset;}
#af-form-507018324 .af-body label.previewLabel{display:block;float:left;width:25%;text-align:left;color:#000000;text-decoration:none;font-style:normal;font-weight:normal;font-size:inherit;font-family:inherit;}
#af-form-507018324 .af-body{padding-bottom:15px;background-repeat:no-repeat;background-position:inherit;background-image:none;color:inherit;font-size:12px;font-family:, serif;}
#af-form-507018324 .af-footer{background-color:transparent;background-repeat:no-repeat;background-position:top left;background-image:none;border-bottom-style:none;border-left-style:none;border-right-style:none;border-top-style:none;color:inherit;font-family:, serif;}
#af-form-507018324 .af-quirksMode .bodyText{padding-top:2px;padding-bottom:2px;}
#af-form-507018324 .af-quirksMode{padding-right:15px;padding-left:15px;}
#af-form-507018324 .af-standards .af-element{padding-right:15px;padding-left:15px;}
#af-form-507018324 .bodyText p{margin:1em 0;}
#af-form-507018324 .buttonContainer input.submit{color:#000000;text-decoration:none;font-style:normal;font-weight:normal;font-size:inherit;font-family:inherit;}
#af-form-507018324 .buttonContainer input.submit{width:auto;}
#af-form-507018324 .buttonContainer{text-align:center;}
#af-form-507018324 body,#af-form-507018324 dl,#af-form-507018324 dt,#af-form-507018324 dd,#af-form-507018324 h1,#af-form-507018324 h2,#af-form-507018324 h3,#af-form-507018324 h4,#af-form-507018324 h5,#af-form-507018324 h6,#af-form-507018324 pre,#af-form-507018324 code,#af-form-507018324 fieldset,#af-form-507018324 legend,#af-form-507018324 blockquote,#af-form-507018324 th,#af-form-507018324 td{float:none;color:inherit;position:static;margin:0;padding:0;}
#af-form-507018324 button,#af-form-507018324 input,#af-form-507018324 submit,#af-form-507018324 textarea,#af-form-507018324 select,#af-form-507018324 label,#af-form-507018324 optgroup,#af-form-507018324 option{float:none;position:static;margin:0;}
#af-form-507018324 div{margin:0;}
#af-form-507018324 fieldset{border:0;}
#af-form-507018324 form,#af-form-507018324 textarea,.af-form-wrapper,.af-form-close-button,#af-form-507018324 img{float:none;color:inherit;position:static;background-color:none;border:none;margin:0;padding:0;}
#af-form-507018324 input,#af-form-507018324 button,#af-form-507018324 textarea,#af-form-507018324 select{font-size:100%;}
#af-form-507018324 p{color:inherit;}
#af-form-507018324 select,#af-form-507018324 label,#af-form-507018324 optgroup,#af-form-507018324 option{padding:0;}
#af-form-507018324 table{border-collapse:collapse;border-spacing:0;}
#af-form-507018324 ul,#af-form-507018324 ol{list-style-image:none;list-style-position:outside;list-style-type:disc;padding-left:40px;}
#af-form-507018324,#af-form-507018324 .quirksMode{width:324px;}
#af-form-507018324.af-quirksMode{overflow-x:hidden;}
#af-form-507018324{background-color:transparent;border-color:inherit;border-width:none;border-style:none;}
#af-form-507018324{overflow:hidden;}
.af-body .af-textWrap{text-align:left;}
.af-body input.image{border:none!important;}
.af-body input.submit,.af-body input.image,.af-form .af-element input.button{float:none!important;}
.af-body input.text{width:100%;float:none;padding:2px!important;}
.af-body.af-standards input.submit{padding:4px 12px;}
.af-clear{clear:both;}
.af-element label{text-align:left;display:block;float:left;}
.af-element{padding:5px 0;}
.af-footer{margin-bottom:0;margin-top:0;padding:10px;}
.af-form-wrapper{text-indent:0;}
.af-form{text-align:left;margin:auto;}
.af-quirksMode .af-element{padding-left:0!important;padding-right:0!important;}
.lbl-right .af-element label{text-align:right;}
body {
}